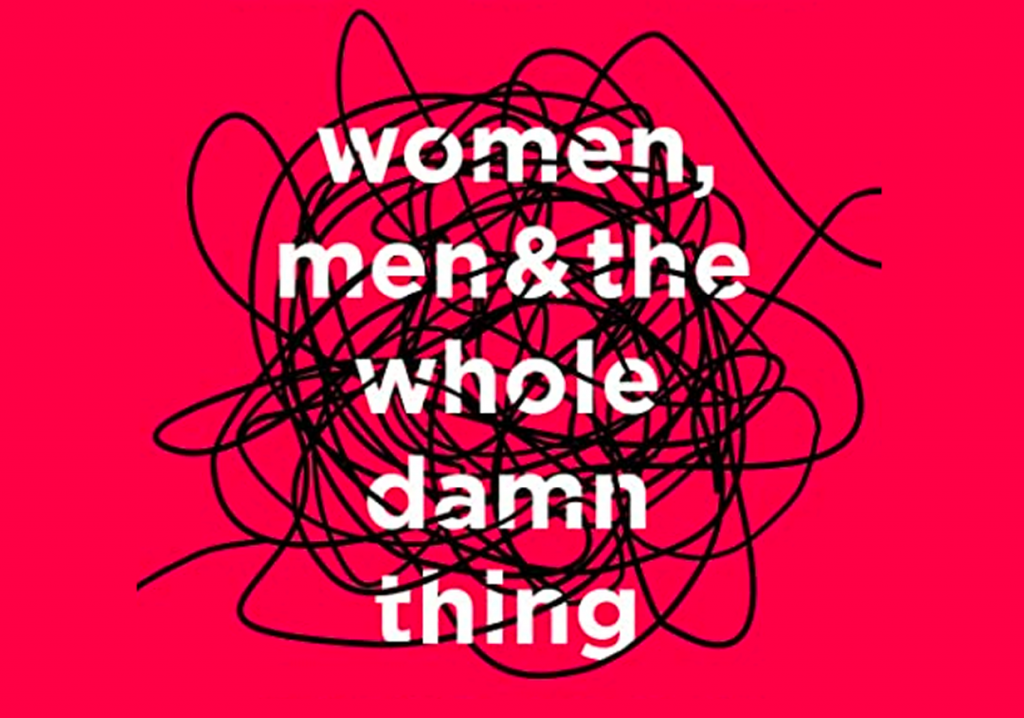 Women, Men and the Whole Damn Thing
Filed Under: Books
In February 2018, the Good Weekend cover story by David Leser, 'Women, Men and the Whole Damn Thing', had an extraordinary response, becoming one of the most talked-about and widely praised articles of recent time.
'This is EVERYTHING,' one well-known actress tweeted. 'At this divisive time, this article has illuminated so much for me and I hope it does for others too.' Former politician Richard Jones posted: 'Every man, and I mean every man, needs to read this.'
Both men and women urged David to expand his story. Women, Men & the Whole Damn Thing is that book: a brilliant, impassioned, unflinching account of the firestorm of #MeToo, how we got there and where we must go now.
In his essential and incisive investigation, Leser explores the roots of misogyny, its inextricable links to the patriarchy and how history brought us to the #Metoo movement and the wave of incandescent female rage that is sweeping the world.
Crucially, he also interrogates his own psyche, privilege and culpability as he bears witness to the 'collective wound of the world' and asks how we can move towards healing and profound and permanent change.
'My intention in writing this book is not to speak for women about their mistreatment, or to claim to understand – as women understand only too well – how male contempt expresses itself across all walks of life,' says David. 'It is, rather, an attempt to investigate as a writer and a man how murderous male hatred and disrespect rages across the world against billions of women and girls, of all colours, creeds, classes and ages.'
Reviews:
Jane Caro, author of Accidental Feminists: `I started reading this book with my heart in my mouth and finished it with a profound relief. At last, a man has listened and understood. David Leser has taken women, their lives, their pain, their fears and their desires as seriously as he takes his own. It is all we ask.'
Trent Dalton, author of Boy Swallows Universe: One of our finest longform journalists – certainly our deepest – dives into the treacherous waters of #MeToo (and then some) and emerges with something so timely, connecting and regularly sublime that it feels like it was written as much for me and my mates as it was for my daughters. Resolutely human. Utterly essential. Wholly unputdownable.'
Benjamin Law, author of The Family Law: `I want to hire a plane and airdrop this book onto footy ovals, boardrooms, electoral offices and boys' schools.'
Beejay Silcox, The Australian: `A copy of Chapter 9 should be pressed into the hands of every man in the country.'
Steve Biddulph, psychologist and author of Raising Boys in the Twenty-first Century: `Staggering in its range and depth, Leser sets out the whole horror story, the shocking scale of centuries of violence to women and girls. But he offers real hope at the same time … A landmark book.
Professor Catharine Lumby, academic, author and journalist: David Leser has written the book a man needed to write. He has a deep ethical understanding of discrimination against women. He cares about that injustice. But he also cares about how men themselves can be part of the solution. Compassionate, incisive and beautifully written.'
Lisa Wilkinson, presenter of Network Ten's The Project: `A masterfully nuanced and deeply insightful look at how we arrived – and where to from here – in this post #MeToo world.'
Matthew Condon, author of Three Crooked Kings: `Forces you to rethink almost everything you thought you knew about female/male relationships, and plants a flag of hope for the future.'
Stephanie Dowrick, author of Intimacy and Solitude and Seeking the Sacred: `Brilliantly argued, fiercely lucid, there won't be a more vital book this decade.'
David Williamson, playwright: `David isn't an ideologue finding evidence to support a conclusion he's already arrived at. As ever he's a fearless searcher after the truth in a complex situation … A necessary clarion call that male/female relationships need urgent restructuring, not just for the good of women, but to benefit us all.'
Audette Exel, Founder of the Adara Group, former Telstra NSW Business Woman of the Year and Australian Philanthropist of the Year: `This book is a triumph of storytelling, painstaking research, personal vulnerability and nuance. I did not believe anyone could do justice to the size and scope of this topic, and David has proved me mightily wrong.'
Jane Cadzow, journalist: `Curiosity, courage and candour are David Leser's great strengths as a journalist.'
Zainab Salbi, author of Between Two Worlds and executive editor and host of #MeToo, Now What?: An important read for anybody interested in a real dialogue and a real engagement on how to move forward in a #MeToo era. The fact that it is written by a man who is aware of his privilege and led by his curiosity for a genuine understanding makes it all the more important.'
Robert Drewe, author of The Shark Net: `A brave plunge into deep waters: a tough, thorough, tender – even loving – book.'
Justine Armstrong, founder of Fearless Speaking: `If you are a mum of a boy, I think you need to read this book. If you are the mum of a girl, I think you need to read this book. If you are a woman, I think you need to read this book. If you are a man, I think you need to read this book. Especially, if you are a man, I think you need to read this book. And if you think you don't need to read this book, I think you need to read this book. Please. Please. Read this book.'
Tom Harkin, Co-founder and CEO, Tomorrow Man: `This book got under my skin and into my heart. Every man in the country needs to read it.'
Jo Case, Sydney Morning Herald: `Women, Men and the Whole Damn Thing will, as it's intended to, crack open conversations about gender equality – and how women and men are differently damaged by our stratified gender expectations.'
Jeremy Meltzer, founder and CEO of I=Change: `A book for our times. May it enter the hearts and minds of men – and women – globally.'
Tom Harley, CEO, Sydney Swans: `I am a 42 year old, privileged white man who attended a prestigious all boys school and has made a living from Australian Football. Like David, I thought my relationship with women was fine, however, through his words he challenged my internal dialogue. He educated me, provoked my vulnerabilities and ultimately encouraged me to be better. A surprise of a book but transformational. I could not recommend it any higher.'
Susan Biggs, CEO, Sydney Peace Foundation: `This book should be on the school curriculum for girls and boys alike.'
Marie Claire Magazine: `This might be the most refreshing opening sentence of any book ever written, "I am a straight, white, middle-class male, who has breathed the untroubled air of privilege all my life." Get amongst the "water-cooler book" of the #MeToo era. A must-read for all.'