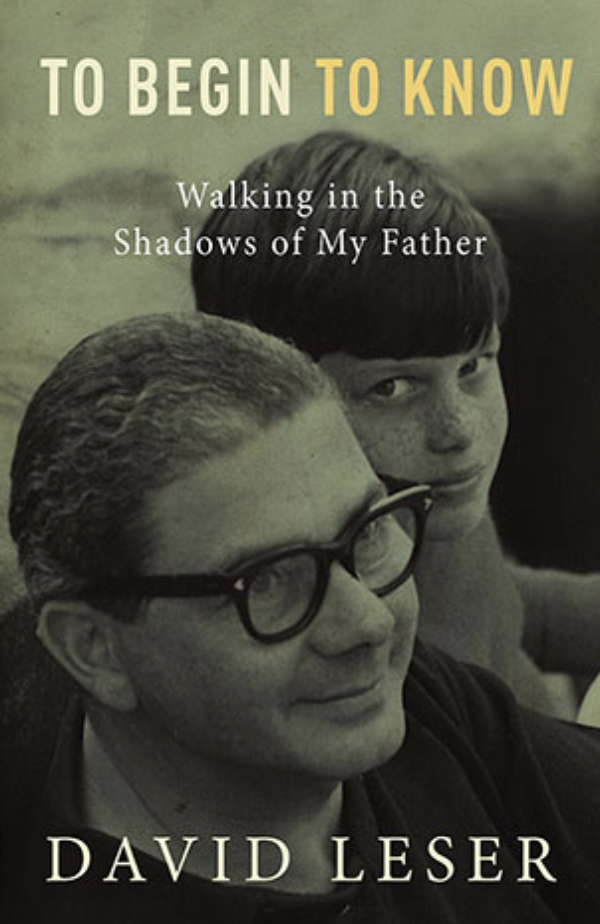 To Begin To Know
Filed Under: Books
"Wasn't that the whole point of being alive? To ask the right questions, not just as a journalist but as a human being? To not just examine other people's dark, self- hating, contradictory, disconnected places, but to examine one's own, given that this was possibly the most uncomfortable inquiry one could ever undertake? To not rush to one position or another, but to allow disparate ideas to co-exist, within ourselves and within others. To begin to know oneself, and to begin to know that we don't know."
More than a decade ago, journalist David Leser started writing a biography of his famous father, legendary magazine publisher, Bernard Leser. But David couldn't finish the project because he didn't want to employ his investigative and forensic feature writer's skills to unmask his father – to do so seemed utterly at odds with his desire to be the loving son he wanted to be. But freed from the obligation of having to think of his father as a book project, David started seeing him as a man, as both a son and a father, as someone loved and familiar but also flawed and unknowable. And the harder he looked at his father, the more he saw himself and how his own life had been lived both in tribute to and rebellion from the legacy of his father…A lyrical, deeply moving and searingly honest memoir of two men, father and son, and their shared truths and burdens, To Begin to Know is a story of love and forgiveness, of acceptance and hope. It goes to the heart of a family – the hearts of all families – and asks questions crucial to us all.
Reviews:
Jane Cadzow (Good Weekend): "A terrific read . Heartfelt, hilarious and full of hard-won wisdom"
Marina Go (Publisher, Bauer Media): "Beautiful, sensitive, sad."
Bryce Corbett (Australian Financial Review): "A remarkable book."
Helen Garner (Author): "A surprise on every page."
Richard Glover (ABC Radio): "Constantly fascinating and full of insight."
Hannie Rayson (Playwright): "Wise from page one. And deliciously self-deprecating."
Jane Wheatley (British journalist): "A courageous, generous, self-knowing examination of a life."
Monica Attard (Australian journalist): "One of my favourite writers."
Trent Dalton (The Australian): "His depth of feeling is at various times head-shakingly admirable, laugh-out-loud funny and, when he's really touching the source, universally connecting."
Victoria Tennant (British actor): "There were places I burst out laughing and then other places that choked me up."
Candida Baker (Author, journalist and editor): "He brings to this memoir the same humour and vulnerability that Philip Roth or Howard Jacobsen have explored so well in fiction."
Available now through all good book stores and online through Amazon.
ISBN 9781760110338: ISBN-10: 1760110337
TAGS: Memoir, Fathers, Father-son relationships, Vogue, Publishing, Journalism, Father-Daughters, The Middle East, Nazis, Byron Bay